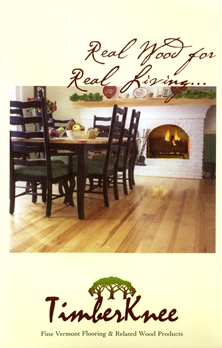 Receive a Free Brochure!
Please fill out this form and press the SEND button below. A brochure will be sent out immediately, and a Salesperson will follow through and answer any questions that you may have.
We protect your privacy!
Timberknee will never share your
contact information with any third party!
Brochure Highlights
Price Sheet & Style Desriptions
Special Milling Options
Shipping and Payment Outlines made Easy!
Photos of Timberknee Floors!